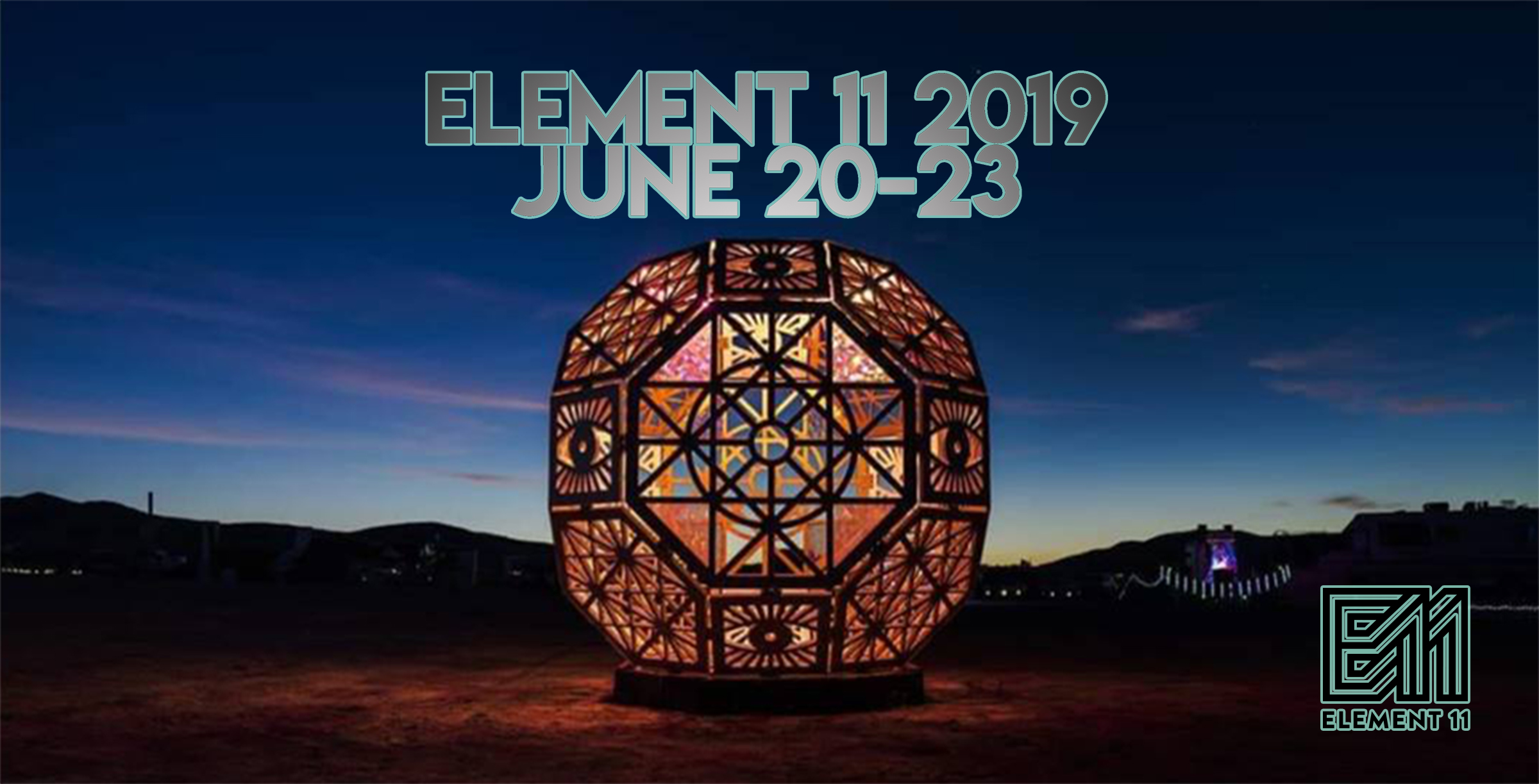 2019 Theme Submission
Did you unpack your crap yet? Spray all the dust off? We sure hope so, because it's time to find our theme for Element 11 2019! We know you're still riding high on all of that post-Burning Man inspiration, so we want you to hit us with your best theme ideas. We'll be taking submissions for the next two weeks, through midnight Sunday, 10/14.
The Theme helps set the tone for the entire event and helps tie our little temporary city together for the year. Think hard, avoid cliches, and get creative!
Previous Element 11 Themes
2018: As You Wish
2017: Orpheum
2016: Jackalope Rodeo
2015: Under the Stars
2014: Into the Wild!
2013: Labyrinth
2012: Ascension
2011: Year 10 – All or Nothing
2010: BizarrE BAzzar
2009: Transformation
2008: Eclectic
2007: The Emerald City
2006: The Wasteland
2005: NeverLand
2004: CandyLand
2003: Alice's Adventures in Scuba Land