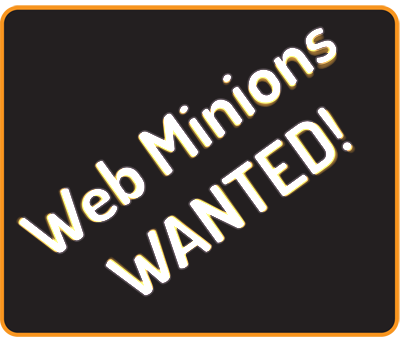 Contact The Archbishop TODAY!
I am a web minion…I love it. The benefits are awesome. This job is much better than "Cats", I would do it again and again.
A Minion
Web Minions Wanted!
Yes! You can see the Testimonial, you can feel the energy! Join THE TEAM, become ONE OF US! A few, select, positions are available! (These positions are filling fast!)
Lead Tech-Fu Master
Content Curators (just like in your favorite online museum or library!)
Lead Graphic Scribbler
Guest Writers
You can even put these positions on your resume!
Benefits include (actually, you will get Volunteer Hours!):